Sorry this took so long. My life is actually stressful. The last few days, I've been trying to adjust to what normal life is. I've gotten so used to staying after school, and now getting home when it's daylight, it feels strange. Also, the musical is finally over which now saddens me because I had a life. I kinda wished it helped me with my anxiety though, because I'm trying to make it through a day without having an anxiety attack and my depression.
The musical taught me that I could be confident, and the fact that I actually regret not doing it before, on my own especially since I was the only flute player in the pit and that I found something else to be passionate about. How I actually mattered especially in those solo parts, and how people believed in me since nobody else actually did. It just feels weird. Like all my life, or well most of it, I was told that I was unable to do it, I wasn't talented, or that I was stupid. Yet, here I am writing this sharing about how the musical helped me in a good way and how I feel more confident in myself than I ever been. I just can't wait until next year because it was fine, and I'm glad I finally tried it out.
Also, I really don't like a teacher right now. That was the second time she did it. Apparently, my lovely English teacher commented on my project for that stupid magazine project that she wants us to do was "that I should write all my articles first then add the text features", which I did, but I don't think the teacher understands the whole revision I'm doing apparently. 
Stuff That Happened This Month:
My grandpa is going through treatment, and I might get to see him during Spring Break. Fingers crossed. He has 9 more days left-last chemo is Wednesday. He isn't doing so good-can't talk, can't move his head, and he's getting weaker. I'm hoping it's due to the treatment and it's the side-effects, but it sounds like he's giving up already. He's done with chemo, and has radiation left.
My dad is very greatly annoyed that we had to go to the music shop a few too many times, because my flute kept continuously breaking or there was something wrong with it. One was the bottom piece (I don't know what it's called) kept falling off, I got a new one and found that flute that I got for replacement was missing a cork and hearing metal against metal is extremely annoying. Then, the one I got last weekend broke on Thursday night, the night before my performance so I had to get a new one (I liked that one too), so I got a replacement that lasted me for one day because I had a nice appointment with them for the intermediate flute, because of having enough money in my account. The next day, I got myself a new one and like it so far.
I'm partly convinced that I have a physcopath for a teacher. Gym and me don't mix, especially when it involves Wednesdays. I'm sorry, but I would love to be able to have a wrist that is decent, and able to walk by the end of the year.
I actually finally watched The Hate U Give, and it was a decent movie.
I'm finally done with the musical for this year. I felt like the odds were against me pre-tech week, because of not having the right part, but I managed to actually get everything down in tech-week or well just about everything. I don't want to discuss those two songs, because those are a nightmare, and why are they in cut-time, but at least I don't have to worry about those songs.
---
Books I've Reviewed this Month:
Mini-Review: I was actually really weary of wanting to read this type of book, not because I knew there was mix reviews to this book, but simply because I didn't like her debut novel. I usually don't let the debut novels blind me and won't read her, but I really liked reading this. I'm all in for reading Indian protagonists, and book set in Colorado because you're truly lives in Colorado. Also, Indians don't get much rep, so yay a book about them. I actually liked Twinkle. She felt so human with her passion for film-making, and her personality is so complex that I could relate to her a bit. Twinkle has very good interactions with her family and often times the family is written off as enemies or simply just not there, and has a few friends. I liked that this book felt real, and while I really wanted to slap Twinkle for being a little too much melodramatic at the end, to where I wanted to slap her continuously.
---
Mini-Review: This book is about a girl named Fabiola who has to start her life living in America without her mother, after getting detained from entering the United States. I loved that this book had a lot of the spiritual belief in it. It really shows and taught me what some Haitians believed in. Fabiola was born in America, but she lived in Haiti for most of her life until her mom decides to go to her Aunt Jo, Chantal, Princess (Pri) and Primadonna (Donna) in Detroit. Family was really a huge big deal in this book, and all of them had such a complex personality and had a main part in the book, as Fabiola is trying to adjust to life in America, and living without her mother. However, I did find some issues about this book mostly concerning the abusive relationship concerning Dray and Donna, and how no one questions it as if it was perfectly normal. The musical I'm doing which is just about over, has people questioning over someone's abusive relationship, but how come no one questions the abusive relationship in this book? I also thought that the romance in this book was completely unnecessary, and the romance just took away from the book. It was just there, and it shouldn't have been.
---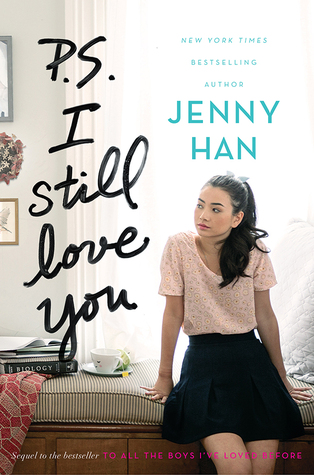 Mini-Review: I discard whatever I said about To All the Boys I've Loved Before because the hype was really worth it. Lara Jean is a really cool character, and I love how she wrote letters to her crushes until they somehow got out, and that's how everything started. This book starts off shortly after the first book left off, and takes a completely different tone compared to the first book. The first book was light, and fluff, but the second one kicks it up a notch and is seen as depressing and sad, which is completely understandable to what happens in this book. Lara Jean's culture was quite explored in this book, and I loved every second of it. The Korean stuff really amazed me, and made me appreciate to where she was coming from. Her reactions to what was happening in this book especially being labeled as a slut around school for having 'sex' with Peter, but obviously that isn't true since all she did was kiss Peter in the hot tub. Everything was reasonable, and I love the family aspect in this book as it's cute, and they help support Lara Jean during this tough time. The pacing, however, in this book is quite slow and nothing actually happens in this book, but I still found it adorable nonetheless.
---
Mini-Review: To be honest, after reading this trilogy and loving the second book, finding the first book to be okay, this ending was really weak to me. Everything just felt so different from what I loved (and hated) in the first two books. Belly just didn't feel like someone I was really used to, and her flaws were simply missing, especially after getting used to her immatureness, and knowing that it wasn't left a bad taste in my mouth. Even the characters who I learned to like was very OOC, and not from what they thought they were. This wasn't even much of an age gap, it was only a year apart, but still. The one thing that made this book turn sour or it would have been a good ending, was that Jenny Han favored someone else. It was set that Belly would marry Jeremiah, but obviously that did not happen because Jenny Han made him to be a douche-bag who couldn't do anything respectfully, when Jeremiah was a charismatic person. Conrad was basically an asshole from the start, and it was like the author favored him more, even though he was an asshole in this trilogy, and basically forgave his actions. I'm sorry, but no, that really shouldn't have happened. Luckily all the plot-holes were wrapped up nicely at least.
---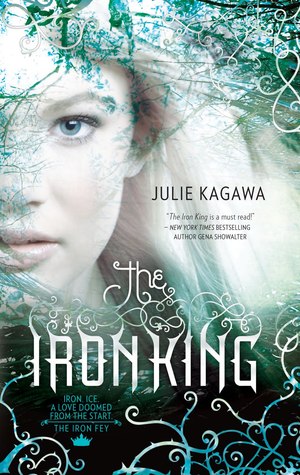 Mini-Review: You know those books that you put on your TBR when you're younger, and years later you got around to it, and you realize what your younger self was thinking during that time. Yeah, that happened to me while reading this book. I put this book on my TBR 8th grade, because I went through a fae phase, and I'm a freshman in high school, in the second semester. I don't know what I was thinking when I put this on my TBR, because this book was really a mess and the second book was no better, but I'll tell you that when I get there. The Iron King was a retelling of A Midsummer's Night Dream, and it's A Midsummer Night Dream, the play I was in when I was in 6th grade, like how bad it be? Don't answer that, because this isn't a retelling. This puts that masterpiece to shame, and a book that just has some of the characters from that, it isn't a retelling. During the whole book, I wanted to slap Meghan so hard and wished that changling actually killed her or she got dropped on the head when she was a baby (I know that's harsh, but seriously, you'll understand why). She was a selfish, immature, whiny, and very stupid. Like literally the first chapter, she whined because she didn't have a pair of jeans, and she complained that her mom didn't buy the right cereal. Honestly, she reminds me of one of those spoiled kids who got whatever they want. She was supposed to be sixteen-years-old, but she possibly had an IQ of a five-year-old. This whole plot could have situated if only she listened to Puck's advice, also now realizing that could have happened in Little Shop of Horrors, by not feeding that strange plant blood and just let it die. If a changling taken one of my sister's place, I would have burned that thing alive to get my sister back, and I wouldn't go to whatever land they came from, in this case it was Nevernever (which is a stupid name, and cringe worthy). One positive thing was that the cover is actually really cool at least.
---
Mini-Review: Love a La Mode was an interesting book that features two young foodies. It made my mouth water with the endless descriptions of the food, and it actually made me hungry. Among that, the culture was there and how it was different from other countries especially when making a simple omelette. Even describing Paris was so well-written that I thought I was actually there. The friendships were amazing, and I love that they all have different friendships going on throughout the book. The characters-including the secondary ones, had such complex-personality and a history which made it all history. Despite all this, I found that the book really wasn't that memorable, and could easily be forgotten about quickly.
---
Mini-Review: I really disliked Daughter of the Pirate King. Did I say dislike, I meant loathed, because that book was a mess. Even though I really loathed the first book in all of its existence, I decided to continue on hoping that the next book would be better than the last. It actually was decent and was better than the first. I hated that there was no world-building in the first book, but in this there was a little more world-building, but not really enough. Just better than nothing, even the romance between Riden and Alosa was gone, but getting through the torturing pages were hard, because the tension between the two got a little annoying at times, but at least it was nothing problematic. The secondary characters, and the main ones had such a great personality and they worked well together that I really enjoyed that. Multiple times throughout the book, the king was mentioned to be cruel and ruthless, but at the same time it didn't seem like that. It was a good conclusion at least.
---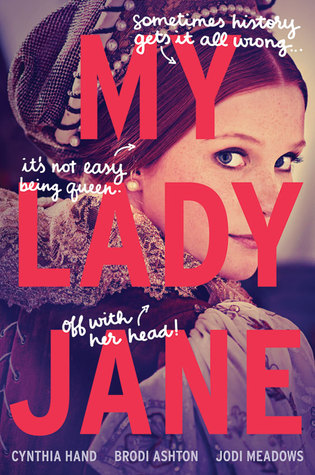 Mini-Review: This book was very entertaining to read about. I loved reading it, and felt so entertained. Everything was brilliantly written in this book. The characters felt so amazing and I actually connected with them. They felt so real and I really loved Jane, G and Prince Edward. The twists were amazing and was such fast paced. It's hard breaking it into words because this book was really amazing.
---
Puddin' by Julie Murphy:
Mini-Review: Puddin' follows a different direction than Dumplin'. This book follows Callie and Millie. Millie has a supporting character in the first book and got her own story. I kinda really liked this book more than Dumplin', but it was defiantly a good follow-up sequel. Callie was the jerk in this book and was supposed to end up being disliked, but I loved reading about her more than Millie. Millie was still the sweet girl who wasn't afraid to befriend Callie, despite people not wanting her to. Like everyone needs a friend, so at least Millie wasn't afraid of doing it. The pacing, however, really dragged quite a bit. LIke everything happened, but at the end, it felt like it was for nothing. It just for the drama or so.
---
Mini-Review: Besides that this book was truly a mess, and I really want to beat my younger self up when I added this book. I regret reading this mess, but at least it got removed off my TBR and I finally read it. I don't exactly like Meghan, she was still the complaining, whiny, sixteen-year-old who I still think isn't one. Constantly throughout the book, I wanted to slap Meghan. She always complained about Ash and it was really sickening to read about. Meghan's love interests deserved better than her.
---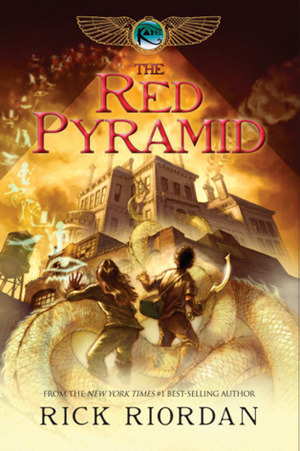 Mini-Review: The book was okay at its best. It had a decent start, but it was a bit boring up until page 350 where I didn't really feel that bored and I fell in love with this world. The pacing was really slow-paced due to it, as much as I didn't hope it would be since no one of the other books of his that I've read, are this slow-paced. The book got a little info-dumpy about the whole Egyptian mythology and took me a long time to figure out the things, but the world-building was good. The characters were interesting enough, and I didn't mind reading about them.
---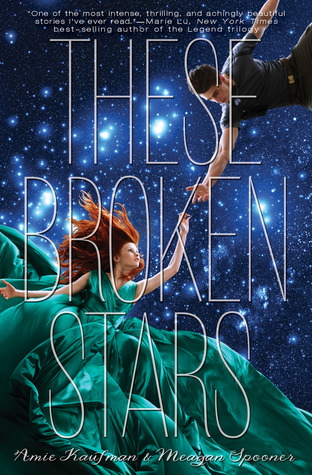 Mini-Review: I first thought that this book was going to be a fast-paced adventure, up until page 130 where I noticed the pacing really dragged so much that I was about to fall asleep reading it. This was basically a love story between Lila and Tarver, and there was nothing happening besides falling in love with each other. There was no world-building present in the book which saddens me, but the short interviews in this book was greatly entertaining to me.
---

Mini-Review: I expected a lot more from this dark, and depressing type of book, but it went down to the deep and depressing to the point where I was starting to feel a bit uncomfortable while reading this book. Even though it was like that, I started having so much deja-vu as if I already read the story, but I knew I didn't, but the story-line was like all the other previous stories I read that has the exact same story-line. The pacing to this book was really slow, much to my surprise, and nothing actually happened besides at the very ending where it finally got interesting, but it wasn't that much to redeem this book for me. The ending to this book was really decent, and makes me somewhat excited to see what Lady Smoke brings. There was also a love-triangle in this book which I thought was completely unnecessary, and could have been avoided. I also thought we were over with love-triangles apparently not. 
---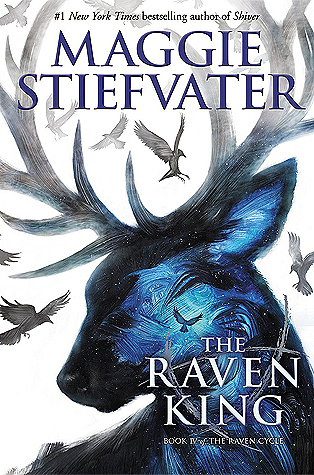 Mini-Review: This book felt really lacking to me for some odd reason. I expected to love it much like I did with book two and three, but all I saw was a disappointment. Maybe it was because I thought it was really rushed, and that Maggie Stiefvater was tired of writing this world, because this wasn't like any other of the previous books in this series. The pacing in this book really dragged to the point where it felt like it was book 1 all over again, and I was constantly bored. Even the action towards the end built up towards nothing and just felt so anticlimatic. The characters, however, I still love them and they break my heart at times, but they definitely unique individuals.
---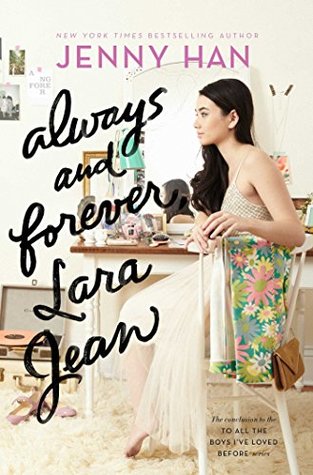 Mini-Review: I didn't expect to love this book as much as I did and it's truly been a wild-ride while reading this. I thought that this trilogy wouldn't be for me, but I was wrong after rereading the first book, because this trilogy is so good. This was a good conclusion to this trilogy and it was nice seeing the struggles of Lara Jean and being a senior in high-school. Even though there was no plot in this book, it was a good book that didn't really need a plot whatsoever because it was very enjoyable with or without a plot. The family dynamic in this book was so fun and I loved reading about Lara Jean and her family, it was really sweet and adds to the book. 
---

Mini-Review: I'm glad to finally read a book about an eating disorder. Even though Anabel doesn't have an eating disorder, her sister does so it's a wild ride since Anabel lost who she was. Her best friend ditched her, and she was alone which is really relatable so she turns to music. The music aspect in this book was my favorite part of this besides the whole family situation, because I love music-playing it and listening to it. The family aspect was my second to favorite since everyone's trying to help out Anabel's sister, leaving Anabel in the dust. To me, I found this book to be my life-while I do not have an older sister, nor do I have a sister who is anorexic, but the friendship between Anabel and Owen made me think of one of my friendship that I have with a person.
---
Mini-Review: The writing in this book was very beautiful and I'm really glad that it wasn't flowery as some authors. It was quite simple, but it felt really entertaining and made me feel more involved in this book. I actually related to Yvonne one thing and that was playing a musical instrument, and how she grew tired of playing it which totally happened to me a few years back. Unfortunately, this book focuses a lot on cheating and I finally figured out why I don't date because I don't need that sort of drama in my life. My life is already dramatic right now, so I don't need else to add to that mix. There was also an obvious bias towards a character which I really don't approve of, because I'm now noticing some obvious bias on certain characters based on their behaviors to something in books, but it's really annoying now. I also thought that Yvonne's hobby of baking was totally added in last minute because she was more interested in Omar and her boyfriend, instead of you know obviously baking. The book also ended on an unsatisfying conclusion in my opinion, but it was decent. I still have some questions left, but at least her father approves of her.
---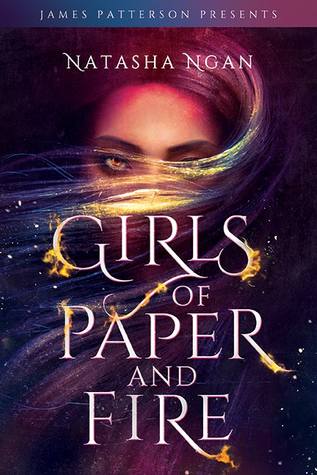 Mini-Review: The World-building in this book was really done well, and I enjoyed it immensely. The culture was really well explored, and I enjoyed it along with its fast-paced to it. I wasn't expecting it to be fast-paced, but I'm glad as it was because it made my enjoyment better in this book. I thought that Lai's background could have been explored more before she was kidnapped and forced to become a concubine to the demon king. There were a few times that I felt a bit uncomfortable in some parts of the story, but there was a trigger warning in the synopsis so I knew about it, but even though it made me uncomfortable, it didn't take me away from the story.  I did find the story to be slightly predictable mostly towards the end, but I enjoyed it nonetheless especially the LGBTQ part of the story.
---
Skyward by Brandon Sanderson: 
Mini-Review: THIS BOOK WAS AMAZING!!!! This was my first Sanderson book I read, and reading this made me excited to see what else he writes, because this book became my first five star of 2019, and I can't wait. This book was complex in its own way, and in no way follows in other type of book out there. I loved the world-building in this book along with the characters, because those characters were the highlight of the book minus what happens at the end. The secondary characters and Spensa got a nice growth from what they used to be from the beginning and I want to see more of them. It wasn't predictable, but yet very thrilling at the same time that I can't wait until the sequel comes out.
---
Mini-Review: This book features a fat girl named Savannah who gets fat-shamed by her own mother, an anxiety disorder, divorced parents and a bit of eating disorders that doesn't really come to term until the end of the book. Those are some good representation that I should have loved especially the way that Savannah voiced her opinion to her helicopter mom about her being forced to do things she doesn't want to. I thought that the pacing was quite slow; by the end of the book, it really felt like I only possibly like 2/3 of it. The ending cut off abruptly, and it needed more especially what happens next. The characters in this book was really quite interesting in their own way that I was a huge fan of. 
---
Mini-Review: I liked that this book was completely relatable-panic attacks, having anxiety and to take pills with that, being fat, and also being an average teenage girl. While I couldn't relate to most of it, Molly was made so that she would be relatable to other people. Molly was quite interesting as a protagonist, but she felt a little two-dimensional. I needed more of her, and not just her personality. What about her passions and interests? That happened with the secondary characters too so it wasn't just about Molly. Coming with the romance, I didn't really like. It didn't see much chemistry between the two-characters and saw them as really good friends and that's it. The very brief cameo of Simon was possibly my favorite, because I love those cast of characters.
---
Slayer by Kiersten White: 
Mini-Review: I felt like this book was more for the fans that watched the show than those who haven't like me. Though, hopefully if my parents decide to get Hulu again then I would fingers crossed. I got some of the concept, but not that much. I did find this book to be really slow and extremely repetitive with Nina always saying that she had Buffy. She repeated that so many times that I got really annoyed, and I wanted to slap her. It wasn't also due to that, and that the action towards the end didn't really redeem the book for me, but coming back to Nina. She was really downright annoying, and always said the same thing over and over and how she hated certain people, and that happened all throughout the book, so it did get a bit annoying. 
---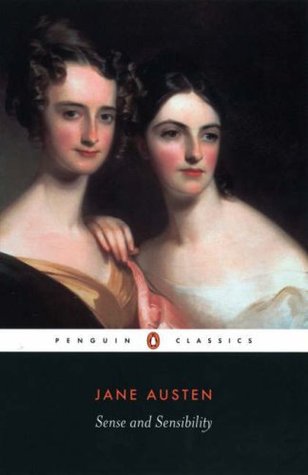 Mini-Review:  I didn't really like the first part and it took me forever to even get through part two and three. The first volume I would probably have gave this book maybe two stars because it was just so much dialogue, and half the time I was just skimming because it was a little too wordy for my tastes, and I expected to understand the characters which didn't happen until later in the book.  Jane Austen certainly has a taste for writing, and I actually would like to see what else she wrote, because she has a lot going for her. The book was good, with the characters being okay in the first part, but I liked them later, and can't wait to see what else she wrote. 
---
Beat the Backlist 2019:
Books I've Read This Month: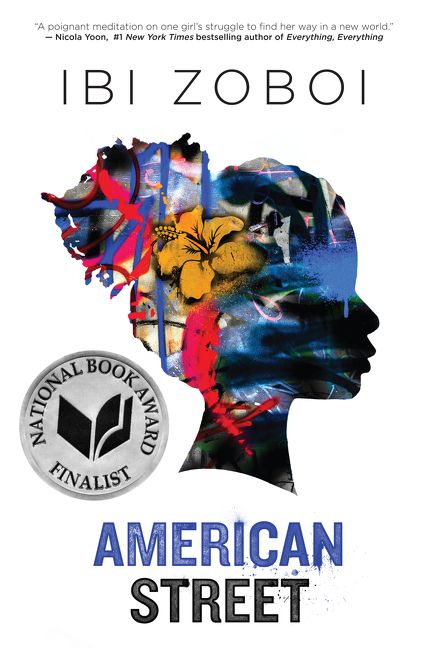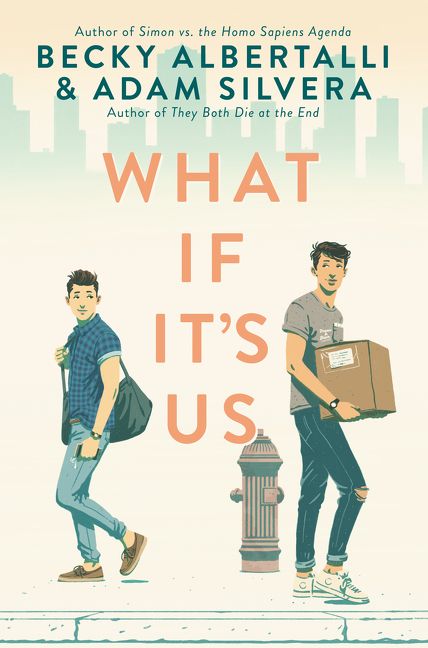 Weekly Updates:
---
Tags/Awards:
Top Ten Tuesday: Best Books I Read in 2018
Top Ten Tuesday: Most Anticipated Releases for the First Half of 2019
Top Ten Tuesday: New-To-Me Authors I Read In 2018
Top Ten Tuesday: Books I Meant to Read In 2018 but Didn't Get To
Top Ten Tuesday: The Ten Most Recent Additions to My To-Read List
---
Around the Blogosphere:
Bibi shared her thoughts about the book, Kathleen Hale is a Crazy Stalker. If you didn't know, this book has been rated the worst book ever to be published on Goodreads (The rating being 1 star), and people are trying to stop this book from becoming published. The reason why people are trying to stop this book is read the synopsis, because the author stalked someone and is basically trying to redeem herself. How this book is happening is beyond me, and when there are authors trying to get their books published and these authors are getting published. That's just wrong.
Kathleen Hale has been known to stalk people from time to time. Not recently, of course, and only online. Well, mostly online. She once tracked a mountain lion running loose in the Hollywood Hills, while pregnant with her daughter. And then there was that time she hunted eight-foot, three-hundred-pound feral hogs in Florida–all for the good of mankind, of course.

In these six extraordinary essays, Hale proves herself to be an exhilarating new voice whose commentaries on womanhood, obsession, and the Internet are both hilarious and profound. In "Catfish," she recounts a standoff with a caustic Goodreads reviewer who writes under an alias, spurring Hale on a treacherous Instagram investigation that ends badly at the reviewer's house. In "Prey," she tells the troubling story of her assault at a massage parlor in the days before her fresh-man year at Harvard, sending her to seek shelter in the library, where she spends hours researching and memorizing the weak spots of various dangerous animals. Whether she's visiting a colony of misfits in the desert who claim to suffer from undiagnosable environmental illnesses or watching the Miss America pageant at the Trump Taj Mahal in Atlantic City, Hale wields razor-sharp wit, uncommon levels of empathy, and fearless honesty, especially when turned upon herself.

Hilarious, candid, and sometimes unsettling, Kathleen Hale Is a Crazy Stalker examines the many forms that trauma can take, revises our ideas of who or what a predator can be, and introduces an arresting and madcap new voice for this strange American century.
Amanda shared her post about her 3 year anniversary on this site, which is wonderful. She shared some of her first posts on that page, and how she's grateful for everyone reading her site and supporting her.
Mandy and Sha shared Courting Darkness on their blog. I found it very entertaining, and made me excited to read it.
Jemma shared what her Bookish pet peeves are, and they're like so relatable especially when it deals with cover changes in the midst of the series. I can't even understand why authors do that, especially when a lot of readers like having matching covers of the series.