Honestly, I feel like this was a weird past week. I went into a terrible depressive stage that lasted until Friday. It was really hard on me. Monday, I was a zombie. It was hard on me. Tuesday, I felt a little better, but I still didn't feel myself. I was also struggling eating for some odd reason. Wednesday, I was extremely productive, but even I could tell I wasn't myself. I felt like I was drowning. Thursday was possibly the second to hardest day for me, I felt completely fine until later in the day where I lost it. It felt like my demons was trying to kill me inside and I felt unloved, hopeless, helpless, and felt like I was lonely. I hang out with my friends, but it felt like they weren't helping and I found every way to stay away from them.
Family Stuff Update: My mother has informed me while I was writing a post that my grandpa has not done his last chemo, but he has 1 more week of radiation left. Apparently, he got too weak to the point where it was dangerous for him to continue so they had to postpone it for a few weeks to recover.
And I'm back to being a bit like myself last week. It's going to be a long week.
Yet, while that was happening, I managed to read 9 books (3 newly released that was on my TBR, and 6 backlist books, and I also cut down a few books off my TBR because they were prequels that I knew I wouldn't read, so I just deleted them.
Books I've Read Off My TBR:
We Are Okay-Review coming 2/13
Carve the Mark-Review coming 2/16
Carry On-Review coming 2/15
Fire with Fire-Review coming 2/22
Ashes to Ashes-Review coming 2/24
Shadow and Bone-Review coming 2/25
Backlist Books I'm Currently Reading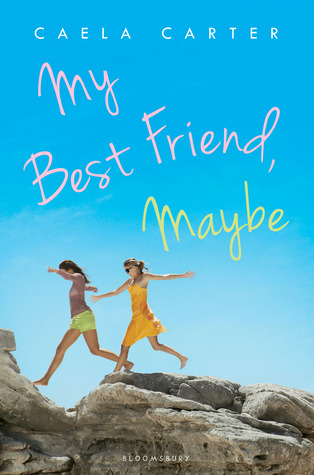 Truthwitch-5%
Touch of Frost-85%
My Best Friend, Maybe-1%
---
I'm really glad I read 6 backlist books this week instead of 3, hopefully I could keep it up that way my TBR is lowered a lot.