I was tagged by Paige to do this tag. Thanks so much!
1. The struggle of getting started:
a book or series you struggle to begin because of its size
Normally I don't mind reading thick books, but this is thick.
2. Cleaning out the closet:
a book or series you want to unhaul
This is going to be complicated. I love the Lunar Chronicles, really I do. I like Cinder really I do. I own the hardcover of this, without the dust cover and I like dust covers and I hate having this book not have a dust cover while others in the series have a dust-cover it just looks odd.
3. Opening windows and letting fresh air in:
a book that was refreshing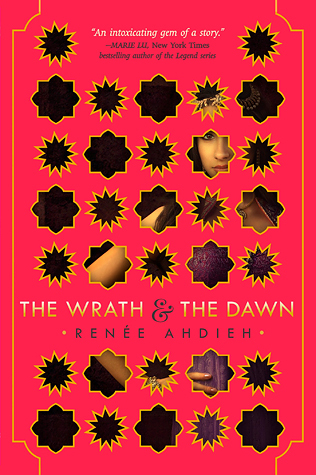 I literally thought it was The Wraith and the Dawn not the Wrath Honestly this dulogy is so refreshing from what I read, and loved them both equally.
4. Washing out the sheets:
a scene you wish you could rewrite
Technically, I would love to rewrite the whole book, but it said scene so how about the very end. That was very crappy.
5. Throwing out unnecessary knick-knacks:
a book in a series you didn't think was necessary
I read only like half of it, but um still doesn't feel like Shatter Me.
6. Polishing doorknobs:
a book that had a clean finish
I guess Muse of Nightmares, since I loved it and all the plot-holes wrapped up. I just want more though.
7. Reaching to dust the fan:
a book that tried too hard to relay a certain message
Watch Us Rise. Like seriously, I did not like that book especially the supposed feminist message. It's basically not a feminist novel, but simply two girls who are the "supposed" feminists that puts race with everything, thinking that they're better than everyone.
8. The tiring yet satisfying finish:
a series that was tiring but satisfying to get through
Well it's not a series, but this book. I literally don't like it, and I may be forced to read this book next year. I would rather watch Romeo and Juliet that's set in modern times, but uses Shakespeare words, than read this book again.
I tag: Bibi/ Iris/ Charlotte/ Clarissa/ Raven/ Sara
---
What do you think of the books I've chosen for the tag? Let me know in the comments.